The Vienna Chamber Orchestra in Turkey attracted a number of people who enjoy the sound of a good music. But among the audience, there was a stray dog that either joined intently, or wandered directly to the stage.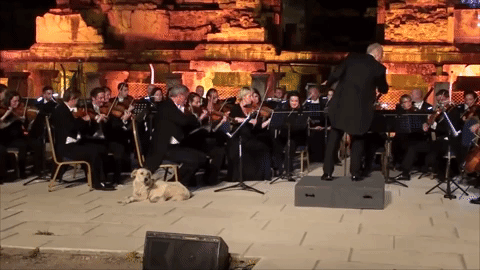 Judging by his reaction, the stray pooch probably had no idea what was going on around him, since he yawned at one point. But hey, the pup got laughs and applause and one lucky violinist got himself a best friend!
We can't possibly know why did the dog joined the stage. Maybe a love of Mendelssohn, and maybe not. But we want to believe that dogs actually enjoy classical music, and we're sticking with it!